Ever been to an event with a super cool photo booth? Well, hold onto your party hats, because mirror photo booths take the experience to a whole new level! I've been in the photo booth rental business for years, and trust me, nothing grabs attention like a mirror photo booth. But what exactly is this flashy contraption, and why is it such a hit? Buckle up, we're about to find out.
Understanding the Concept of a Mirror Photo Booth
What's a Mirror Photo Booth Anyway?
Imagine walking up to a full-length mirror, posing for a selfie, and then having the mirror take the picture for you. Sounds like something out of a sci-fi movie, right? Well, welcome to the world of mirror photo booths!
The magic of a mirror photo booth lies in its interactive touchscreen, hidden behind a sleek mirror. It combines the traditional selfie experience with innovative technology, creating a photo-taking extravaganza that's as entertaining as it is surprising.
Advantages of Mirror Photo Booths
Interactive and Immersive Fun
I still remember the time when I set up a mirror photo booth at a corporate event. People were curious, then amused, and finally, absolutely hooked. The interaction with the mirror – animated instructions, countdowns, and even compliments – was a novelty they couldn't resist.
Quality and Customizability
Beyond its impressive tech, a mirror photo booth provides high-quality photos. And the fun doesn't stop there. From filters to animations and custom templates, the booth allows guests to personalize their photos in ways traditional photo booths can't. The best part? You can instantly print your photos or share them on social media!
Ideal for Any Event
Weddings, parties, corporate events – you name it, a mirror photo booth can elevate it. Its chic design and interactive features can liven up any atmosphere and engage all age groups.
Choosing the Right Mirror Photo Booth
Match Your Event and Venue
Not all mirror photo booths are created equal. Some are perfect for smaller, more intimate gatherings, while others can cater to larger crowds. It's essential to pick one that aligns with your event's vibe and venue size.
Focus on Features and Support
The booth's technology and features matter, but so does the customer support behind it. Once at a gala, the photo booth software had a slight hiccup, but thanks to our dedicated support team, we resolved the issue within minutes, and the party went on seamlessly.
Price vs. Value
In the rental business, prices can vary, but it's crucial to consider what you're getting for your money. A more expensive booth may come with better quality, more features, and superior support.
Maximizing the Use of Mirror Photo Booths
Creative Backdrops and Props
One of the joys of my job is seeing the creativity that comes into play when clients set up their booths. I've seen everything from a tropical jungle backdrop to a Star Wars-themed prop box. The possibilities are endless!
Engage Your Guests
Encourage your guests to interact with the booth. Prompt them to strike a pose, try out the filters, or share their photos on social media. The more they engage, the more memorable the experience will be.
Case Studies and Testimonials
I've seen mirror photo booths turn ordinary parties into unforgettable events. One bride told me that the booth was the highlight of her wedding – guests were queuing up all night to have their photos taken.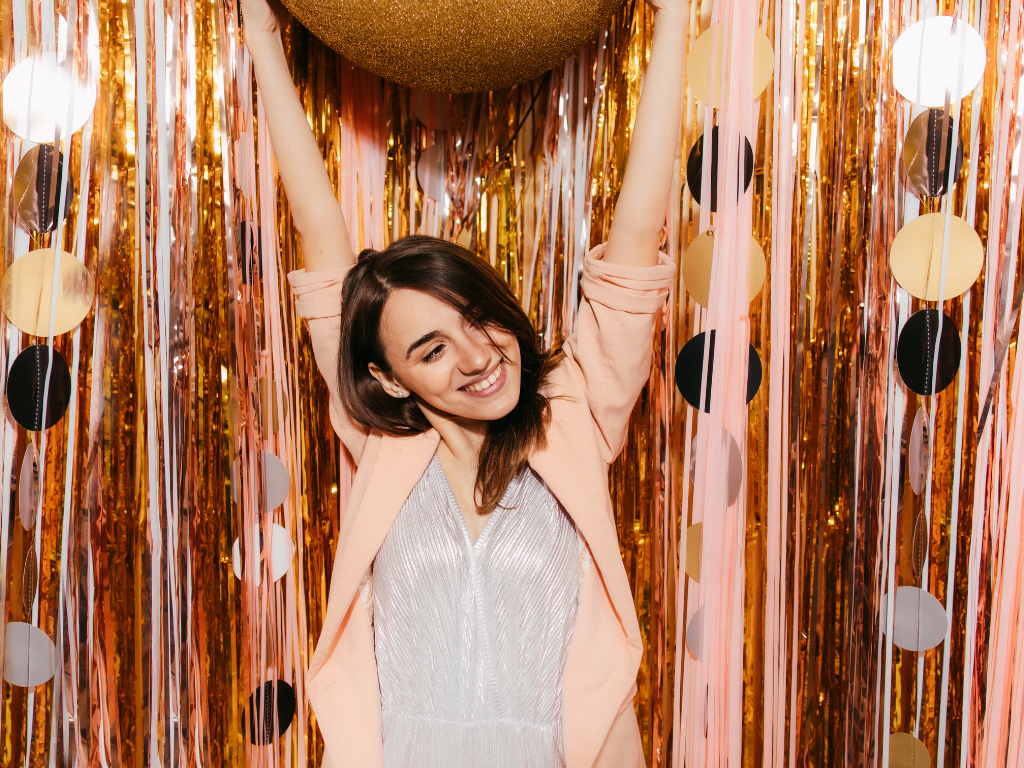 The Future of Mirror Photo Booths
The world of mirror photo booths is always evolving, with new features and technologies being introduced regularly. Who knows? In a few years, we might have 3D holographic photo booths!
Conclusion
Mirror photo booths have revolutionized the way we capture and celebrate special moments. They offer an interactive, customizable, and downright fun experience that standard photo booths just can't match. As an experienced photo booth rental professional, I can attest to the immense value they bring to any event.
Call to Action
So, are you ready to transform your next event with a mirror photo booth? Don't hesitate to reach out for more information – our team is ready to help you create unforgettable memories.
What are some of your own best mirror photo booth experience? Share them with us below!